School Counseling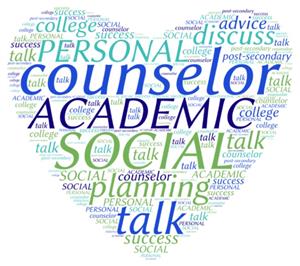 "Be bold enough to use your voice, brave enough to listen to your heart, and strong enough to live the life you always imagined."
–Winnie the Pooh
Make an online REFERRAL for your student to see the School Counselor at this link!
Spanish Counseling Referral Form
Relaxation Music for Virtual Learning: https://youtu.be/qFZKK7K52uQ
Mindfulness Breathing Exercise for Kids: https://youtu.be/Bk_qU7l-fcU
Virtual Mindfulness Lesson by Mr. Beeler: CLICK HERE
Health, Wellness, and Mindfulness Resources for Home   >>  Thank you to two special friends for this resource :)
My name is Cameron Beeler and I have been a School Counselor since 2018. I am very excited to be a Bobcat, but even more elated to be working with your child. I have a Master's Degree in Education in School Counseling from Liberty University and a Bachelor's Degree in Sociology from USC Aiken. My passion is to help children strive in their academic, career, emotional, personal, and social development. My passion is also to help your child(ren) enhance their SEL (Social Emotional Learning). SEL is "...the process through which all young people and adults acquire and apply the knowledge, skills, and attitudes to develop healthy identities, manage emotions, and achieve personal goals and collective goals, feel and show empathy for others, establish and maintain supportive relationships, and make responsible and caring decisions" (CASEL, 2020). Like Winnie the Pooh, school counselors strive to empower students by helping them succeed in school and life by teaching skills for learning, friendship, and health and safety. We strive to help children by promoting respect for self and others, wise decision making, and by teaching personal responsibility. Please feel free to contact me by phone or email. I look forward to working with you and your SRAA Bobcat!
Parents,
This school year is completely different than any other, but we will get through this together. We are a family, a community, and I am here for you every step of the way. Feel free to reach out to me with any needs. These needs may include assistance in counseling, clothing, housing, utilities, Christmas assistance, school supplies, resources, outside counseling referrals, etc. Sometimes we have to ask for help, and I am encouraging you to lean on me! I have many resources and would love to help!
Cameron Beeler
(803) 739-4095 ext. 308
Room 105
Northside Middle School Virtual Tour
Busbee Creative Arts Academy Tour
Resources
Counseling Services
Classroom Guidance Lessons
Collaboration with Stakeholders
Consultation with Parents & Teachers
Crisis Intervention
Individual Counseling
Group Counseling
Referrals to Community-Based Services
 Programs
Career Day

Looney Tunes Banking Program

Red Ribbon Week

Vehicle Day

Bullying Prevention

Kindness Day

Collections for needs in the community

Christmas, Thanksgiving, food programs, snack packs

Let me know if you think of anything you need!

 
Common Issues
Academics

Anxiety

Anger Management

Behavior

Career Development

Conflict Resolution

Depression

Education

Emotional

Equality

Family Issues

Friendship Skills

Grief/Death

Managing Feelings

Mental Health

Social

Social Groups

Stress Reduction

Suicide Risk or Ideations
When Should My Child Stay Home From School?
Fever:
Exclude for Oral temperature: 100.0 degrees F or greater.   
Students who have fever under 100 degrees F who have no other signs of illness and who ca
n particip
a
te in routine activities, do not have to be excluded.
Diarrhea and/or Vomiting: Stay home until diarrhea and/or vomiting stops for 24 hours, or until a doctor clears the child to return to school.
Contagious Illness spread by contact, coughing, or sneezing should stay home.  Examples include flu, chicken pox, and strep throat.  
Head Lice: Exclude for the presence of live, crawling lice visualized on direct inspection of the scalp, and/or the presence of nits (eggs) that appear to be ¼ inch or 6 mm from the scalp. Excluded persons may return after one initial treatment when screening identifies no live, crawling lice on the affected person's scalp. For more info see DHEC's Head Lice Smart handout.